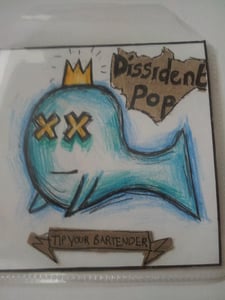 £

2.00
CD of our demo "Dissident Pop". Cover and back hand made by April.
Will be a fairly limited run (because hand making covers takes freaking ages) so get them while they're hot, and in 5 years you can say "I have their first demo!"
The price is basically just to cover the postage and stuff, and any extra money will go towards future recordings and merch.